Being random and bored (Yes, I am bored in the midst of examinations), my interest in arcade perked up when this post came up in my Facebook newsfeed:
What is Taiko no Tatsujin? I am not familiar with Japanese names of the games, being a visual person, Flickr comes up with this image: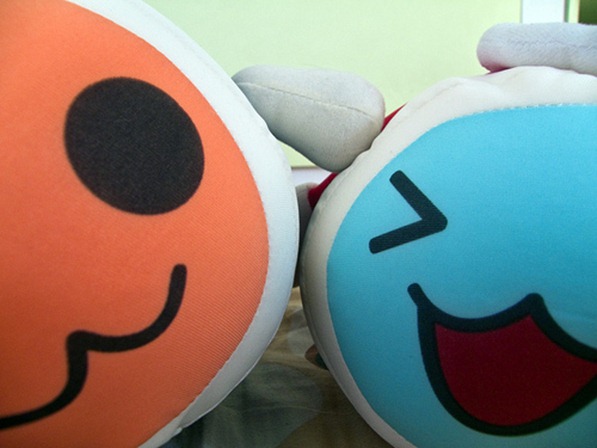 Anyway, I am not interested in the game. Rather I am interested in the arcade itself. Singapore is dotted with many arcade outlets, dominated by the likes of X-Zone, Timezone, etc., etc. Being an avid casual gamer, I have all of their pre-paid cards. Admittedly, I leave them at home nowadays as I do not have the luxury to pay a visit to the arcade, even the one closest to my place at City Square Mall.
Arcadia seems like an oddball in the industry. It looks like a totally new company. When I first visited Iluma, I was surprised not to see the one of the usual chains to be there. I brushed it off with the only thought that the person, or company behind Arcadia was god-damned loaded to open an arcade out-right, with all the new shiny machines on the shop floor.
But I thought wrong. Arcadia, along with the other gaming outlets on level 7 of Iluma, Colosseum, Mushroom, etc. are run by a single company, Wah Lian Amusement Pte Ltd. Wah Lian (rhymes with Ah Lian. Another random thought) is a subsidiary of Weike Gaming Technology (S) Pte Ltd. Weike is a provider of the video gaming setups across Asia. Not only the gaming outlets in Iluma belongs to them, the makan places on the 7th floor belong to them as well. Short of saying it is stupid, but why have all the entire revenue generating outlets of a firm in one single building? Whatever the reasons, what if Iluma's management decides to jack up the rental across all shops (as if it can afford to, judging by the number of empty shop outlets there)?
Weike and Wah Lian are private limited companies, meaning to say that their financial statements are not for public purview, which would be interesting to read. At least for a day.
Anyway, I have deviate away from my studies. But now that I feel more studious by doing random stuff, it is time for me to hit the books. Oh, do sign up for the abovementioned competition if you feel that you are up to the challenge. I will stick to Wanga Midnight Maximum Tune 3 DX once my papers are over.
P.S. The only Wah Lian asset I have with me is their prepaid gaming card, which is empty and somewhere on my home desk at the moment (if this counts).
Photo credit: Taiko no Tatsujin Soft Toy by awee_19. CC-licensed image.