I seldom watch television, sans the shows I watch on my laptop. So it is rare to catch The Celebrity Apprentice on Channel 5 on the Sunday that just past. Ok, what am i talking about! Wrong focus! Opps.

The Nokia The Rookie emulates the rules set in The Apprentice. The shows is currently aired online on this website. 12 contestants  were selected from a huge pool of applicants around April this year. All twelve contestants will walk away with the Nokia E72 (which you have not noticed, is being featured prominently in the show) that they are using in the show. So all are winners already! Yay! They are vying for the title of The Rookie. The Rookie stands the chance of interning at the company that they have chosen from one of the four following companies: Nokia, Microsoft, Standard Chartered and Zouk. The ultimate Intern will be crowned at a reveal party at Zouk after a series of challenges.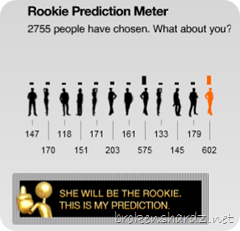 If you are wondering why watch the Rookie, there is a reason to. Viewers are invited to predicted the winner of this series. 2 lucky winners will walk away with Nokia E72! So follow the series closely and choose carefully!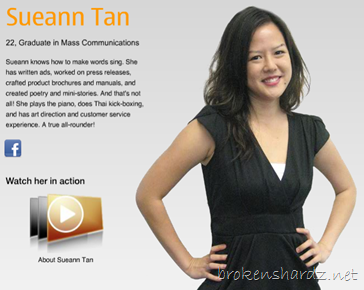 Personally, I feel that Sueann should be the ultimate winner for being the most outspoken and pro-active contestant on the series I see so far.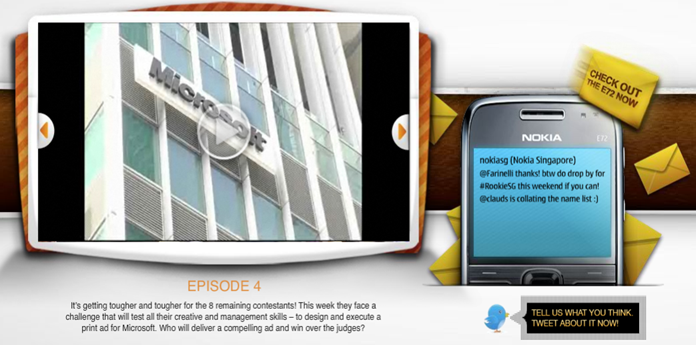 Currently, the series is at Episode 4. In this episode, the contestants are to create print ad for XinMSN, the latest portal by Microsoft. "seen this, seen that, xin it all" is the guiding principle for the creation of a suitable print ad. The contestants are re-shuffled so as to balance the numbers in each team. The members of the winning team walk away with Microsoft XBox 360 each, while the losing team will face an elimination of two members. Who will be out of the race? Catch it on The Rookie.
Disclaimer: Although I do watch The Rookie, and loving it, this blog post is an advertorial (in case you miss out the advertorial tag in my title) sponsored by Nokia.