Along with the X100 Mobile Speakers that was reviewed earlier, I received the Ultrathin Keyboard Cover for iPad Air for review as well. I did review keyboards from Logitech, but what is different this time is that I had an iPad Air that is accessible at home! Yay to my parents for wanting to catch up with technology?
Like previous keyboards that I have reviewed, this keyboard connects to iPad Air using Bluetooth. This means that you can actually used it for any other devices that has Bluetooth, like Android tablets or iPhone or even your laptops (even though the system requirement that Logitech specifies is iPad Air. Heh).
Who wants to use a second keyboard when you have actually one? I don't know, but I do…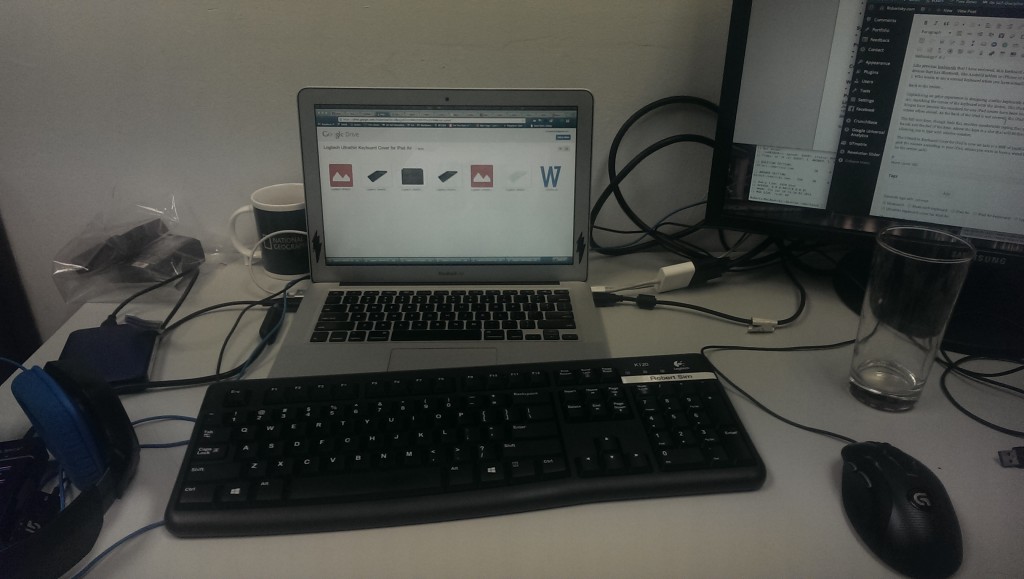 Back to the review…
Capitalising on prior experience in designing similar keyboards for previous iterations of the iPad, Logitech has came out with this keyboard for the iPad Air, matching the curves of the keyboard with the device. The iPad is now seemingly a thin hard book. Features, like instant sleep/wake and magnetic hinges have became the standard for any iPad covers have been incorporated into the design as well. The aluminium body gives some protection to the iPad screen when closed. As the back of the iPad is not covered, the iPad is susceptible to scratches, like any other naked iPad.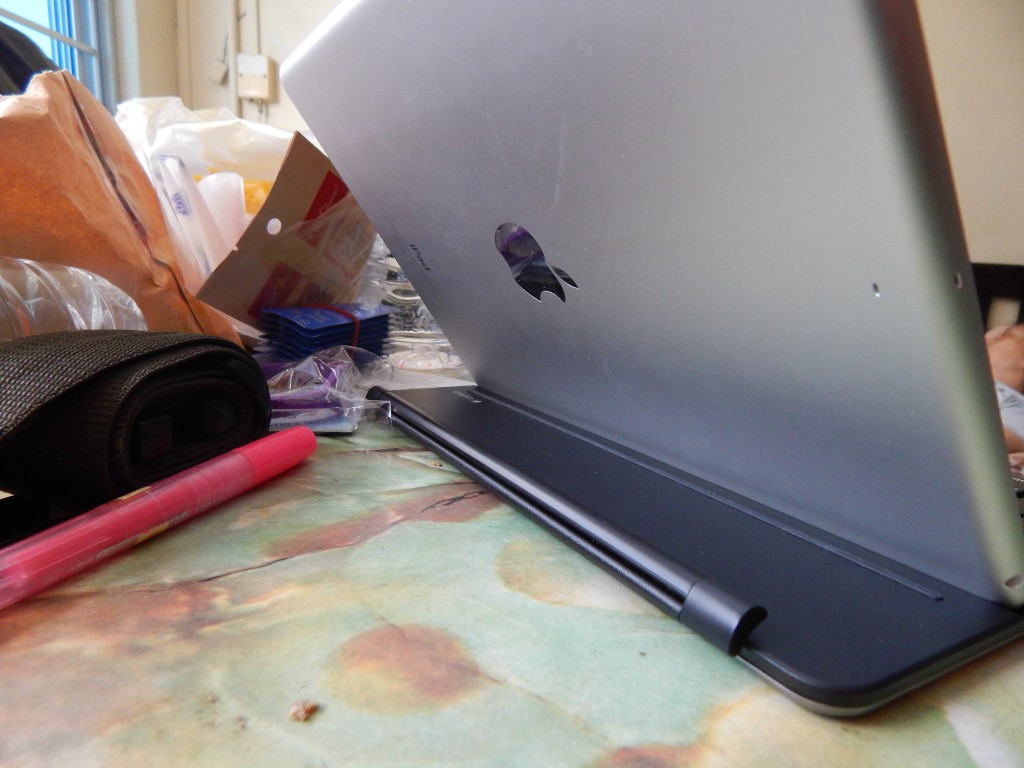 The full-size keys, though feels flat, enables comfortable typing that you can get on a typical laptop keyboard once you get use to the positioning of your hands and the feel of the keys. Above the keys is a slot that will fit the iPad Air at an angle. This allows the keyboard to double up as a stand for the iPad, allowing you to type with relative comfort.
The Ultrathin Keyboard Cover for iPad is now on sale at a RSP of 139SGD at all major retailers. The keyboard is available in two colours: black or white. Do pick the colours according to your iPad, unless you want to have a weird black-white combination like my set (I blame myself for not specifying the colour for the review unit).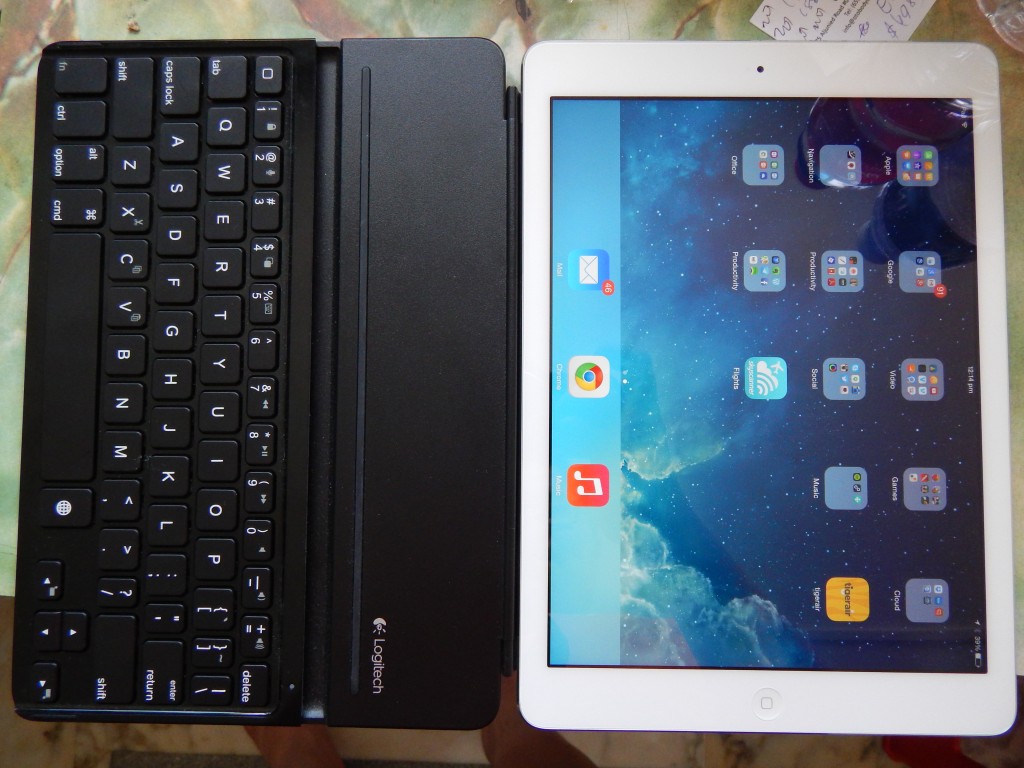 Product Specifications:
Dimensions (L x W x H): 240 mm x 169.5 mm x 7.3 mm
Weight: 330g
Comes with two years warranty.