Many times in the day, we would have felt dejected and unappreciated at work. However, there are occasions when we do feel appreciated and loved at work. Me and my friend were processing applications at an undisclosed institution when we saw this Post-itTM note pasted on the front of the supporting documents that she had to send in: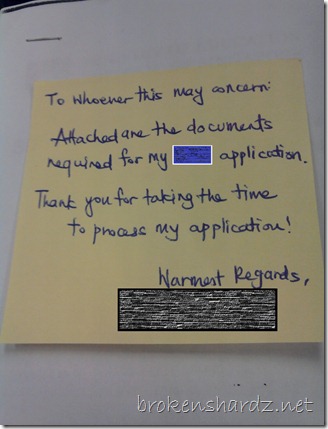 If there are service indicator components in the application process, she would probably get the highest score for them.
P.S. I have stopped working. I do not have inside information at any institutions of any kind.