It has been a while since I run at a paid event. The last time was when I was in the army, running half-marathon with minimum training as my unit was 24/7 operational. This time, it was after some cajoling from an ex-colleague that I decided to sign up for a 10km run at the Standard Chartered Marathon Singapore 2019.
Honestly, I didn't expect much from this run. I am vastly unfit and the only activities I have been doing so far are cycling rides around the island. As days slipped by, I decided that for myself, I should keep just under 10 minutes per km, but take the run as a baseline from which I can improve on.
Just the day before, my ex-colleague told me that she was down with a serious bout of flu, so I ended up doing this solo. On the day itself, I could not sleep, clocking only 3 hours or so of rest before I was woken up at 5.30am. I left the house without breakfast, downing the can of energy drink which was handed out during the race pack collection. Staying close (<3km is close enough relatively) to the start point at the F1 pit building meant that I could walk to the venue. But I was sweaty by the time I arrived just in time to be shuffled into Pen C from Pen B. Suffice to say, I felt warmed up already.
The only other thing I prepared was music, or not. I did a last minute search on Spotify for a playlist that could last me 10km, and I went with this:
I put the playlist on, and blast the music through Jaybird Tarah Pro, with my phone stashed in the armband pouch. The armband sat below my elbow as I could not get the band fastened above the elbow without having exposed Velcro rubbing against the synthetic material that the race singlet is made out of.
While being in the pen, I looked around me. There were many fit ones, and a couple of plus sized runners. I guess I wasn't the only one who's challenging himself. I started questioning myself, "What did I get myself into?" That self-doubt didn't last long, as we were flagged off soon. The only things that kept me going were, a single thought: "one step at a time. right, left, right, left…", and the water points. Glorious water points that have water and 100plus to refuel.
At each km lap, my watch announced the lap's pace and the total average pace. I was doing OK, meeting that 10 minutes per km pace. The route itself wasn't remarkable. I had either cycle through or run through the course many times before.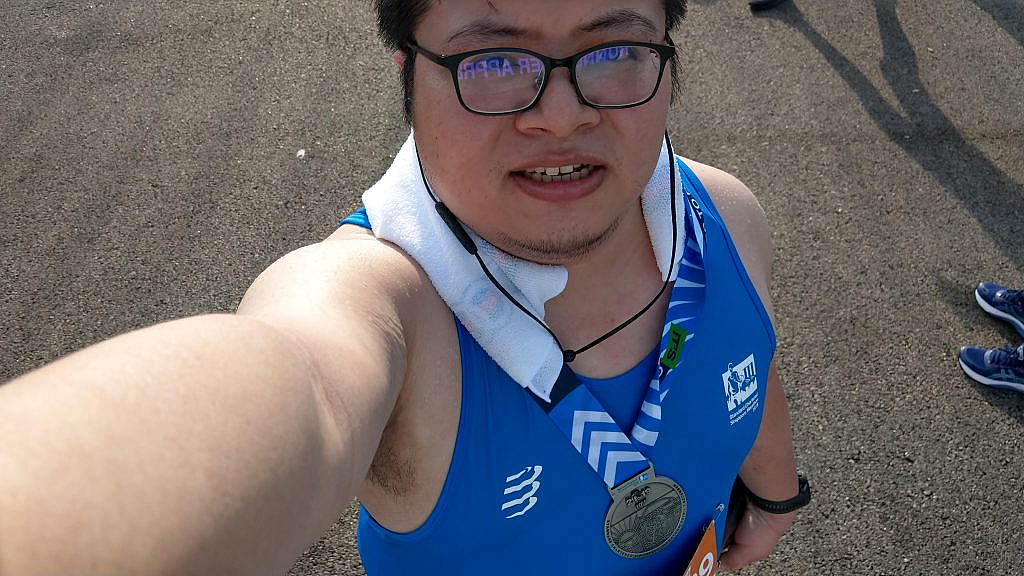 At the finishing line, I was on a runner's high of sorts. An euphoric feeling came over me. It was pleasant. I didn't feel this way for a long time. It cleared my mind. I was thankful that I could enjoy such a feeling, and wonder if the many runners around me felt the same way too.
Suddenly the music from Spotify, and which I had long consigned to background was brought sharply back into focus:
Who cares if one more light goes out?
In a sky of a million stars
It flickers, flickers
Who cares when someone's time runs out?
If a moment is all we are
We're quicker, quicker
Who cares if one more light goes out?
Well I do  

- One More Light, Linkin Park 
Long distance running does trigger some introspection about life within me. I had achieved a goal. I felt good and at peace with myself. I felt happier to see the less abled participating; I saw an amputee who had collected his race pack on collection day; a couple of blind runners being led during the run, and someone in cast at the finishing line. Yet, there are many others who could not.
You see, my mind had been on a loop recently. A loop triggered by Goo Hara's suicide. I am not that kind of passionate fan, availing myself to the minute updates of an artiste's life, but I felt her death was so unfair. She should have a full life ahead of her, but it was cut short because of circumstances driving her out of her home market, a market that she trained and performed dearly for, and that took a toll to her mental health.
Sleep well, for when you are awake, I hope you are in a better place. Thank you for the music and the joy you have brought to the world.
I shouldn't dwell on depressing stuff too much, but it could have been anyone, and I empathise.
Back to the run…Towards the end of the race, sweat had soaked through my shoes, and the muscles around my ankles threatened to seize up. I managed to keep just below the 10 minute pacing target for myself.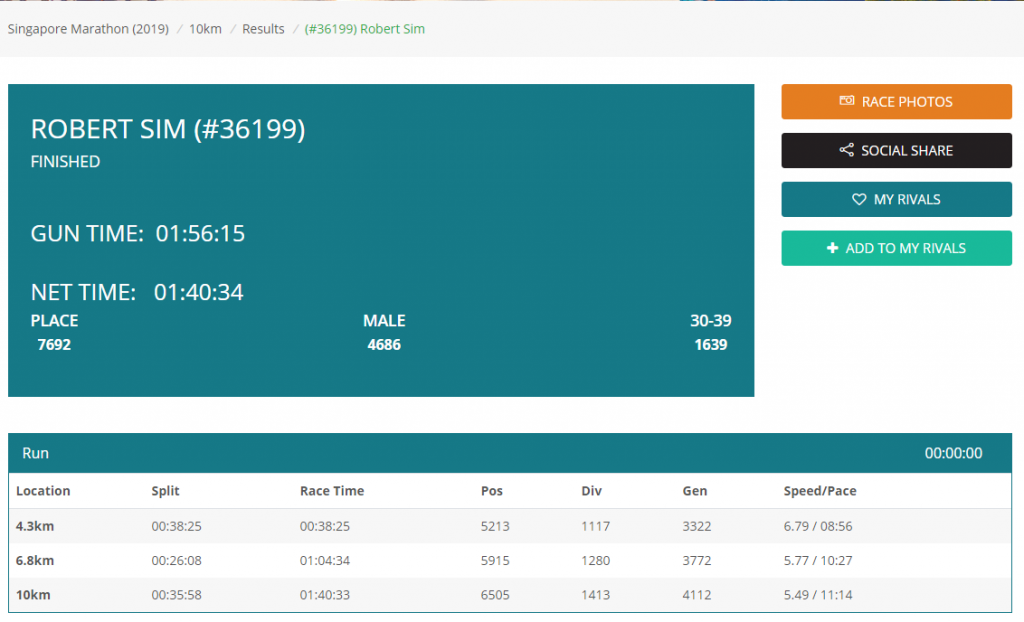 After I collected my bag, I went to Kith cafe for a hearty brunch, and watched an episode of Hotel del Luna at the same time (Hotel del Luna is a gem to watch).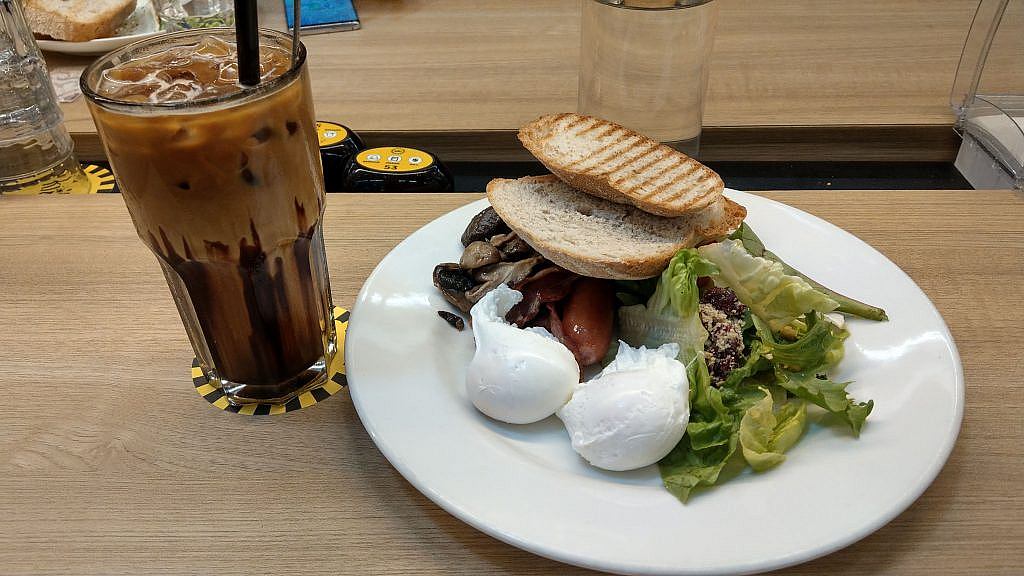 Went back home thereafter and spent the rest of the day either sleeping or eating.
Race day +1: my ankles and thigh muscles are still sore, and the ride to office was significantly slowly than usually.