Last night, I went to Lavender Food Square for a dinner with friends from HackerspaceSG. Most Singaporeans would know that LFS will be closing in a month's or two time…
Lavender Food Square at Jalan Besar closing down to make way for rent-seeking capitalists

[mclear][/mclear]I ordered one of my favourite dishes, Popiah, and the stall owner had put up a notice of impending stall closure…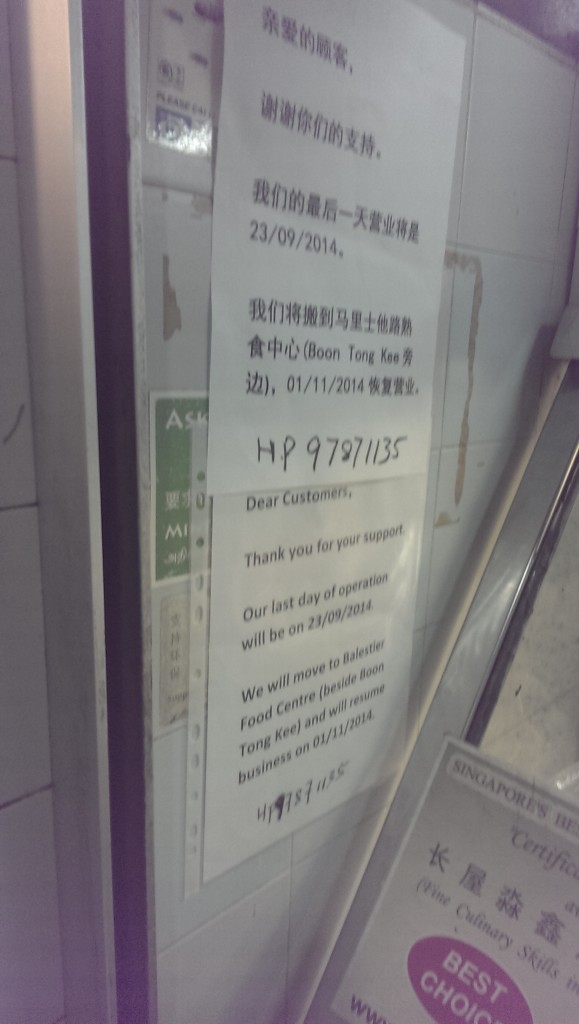 Dear Customers,

Thank you for your support!

Our last day of operation will be on 23/09/2014.

We will move to Balestier Food Centre (beside Boon Tong Kee) and resume business on 1/11/2014.

HP (Handphone): 9787 1135
… and the location of their new stall!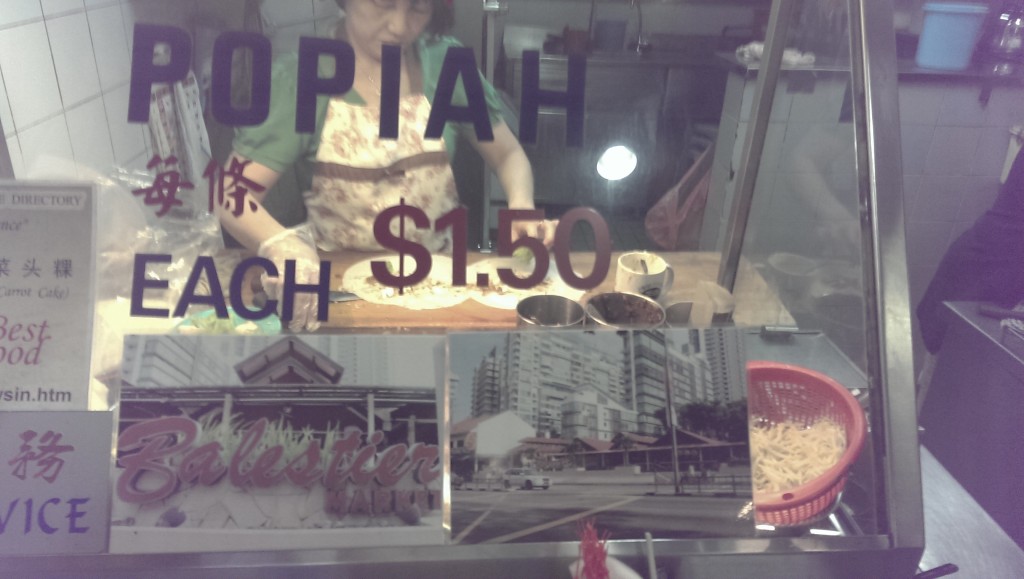 The one month break in operations serves as a holiday break for the operators according to the staff. The adjacent carrot cake store is still firming up its relocation plans.
Time to start asking the other stalls for their closure dates and relocation plans!