Today marks the start of a pilot programme by the government to encourage commuters travelling to city for work to leave their houses early. Essentially, train commuters get to have their fares waived off 100% if they arrive at designated stations in the city area before 7.45am and 50c off the fare if they tapped out between 7.45am to 8.00am.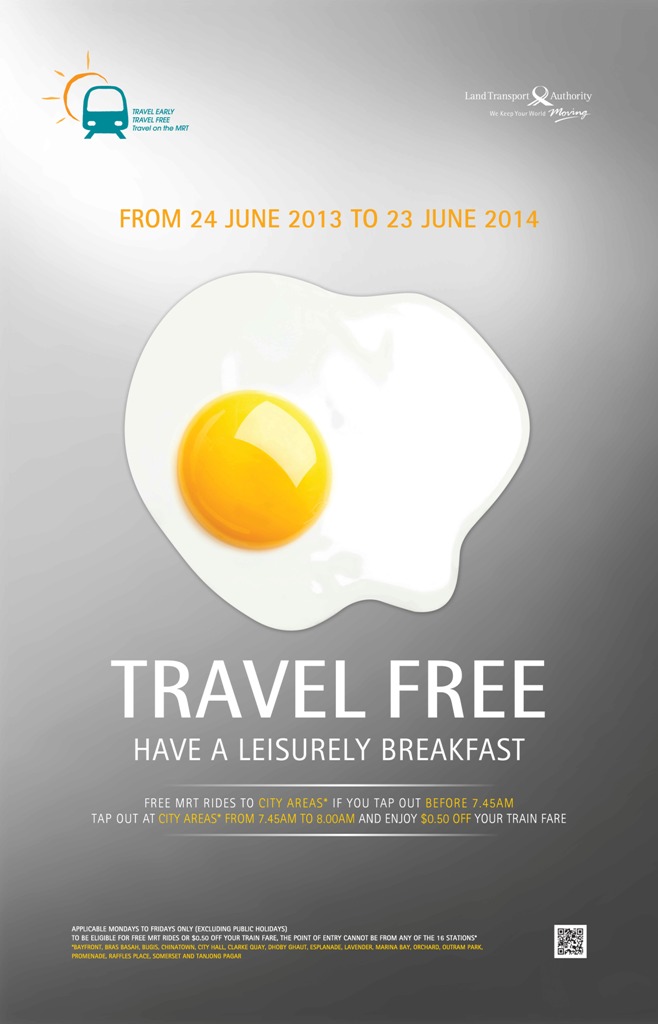 Being a Singaporean, it is obvious that I want to cash on the programme and at the same time, wake up super early so that I can use the school gym and have breakfast before class starts. But alas! The incentive is not meant for me. In the fine print, it stated that the waiver does not apply to travelling from one designated station to another. I can't travel to Lavender to City Hall for free.
There goes my incentive to wake up early and gym.